Colorado Livestock Association safety group members are committed to creating safe workplaces for their families and employees.
Since 2001, the CLA Safety Group Program has paid out over $3.5 million in Safety Group Dividends to its Safety Group Policyholders. For the past several years the CLA Safety Group Program has achieved a Safety Group Dividend for its Safety Group Policyholders.
The CLA Safety Group Program has been in place since 2001 and benefits members by: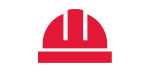 Reducing Worker's Compensation Premiums by promoting Safety and Claims Management in the Workplace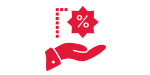 Providing an upfront 4% discount on your Worker's Compensation Premium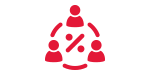 Offering CLA Safety Group Policyholders the eligibility for a Safety Group Dividend, which is evaluated based on the overall performance of the CLA Safety Group and individual policyholders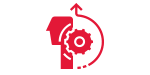 Improving Risk Management and Loss Control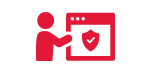 Aligning Industry Specific Training and Materials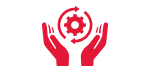 Providing Individualized Service from the CLA Safety Group Pinnacol Service Team
CLA Safety Group Meetings
CLA Safety Group members are required to complete two safety seminars to maintain the 4% premium discount.
CLA Safety Group meetings are held throughout the year in-person and virtually. For more information on upcoming meetings go to our Events page.
Members may attend a meeting hosted by CLA or complete an online webinar through Pinnacol Assurance to fulfill the safety meeting credits.
Safety Training by CLA's Loss Provider
You can view upcoming training offered by CLA's Worker's Compensation Group Loss Provider Pinnacol Assurance here.
You can register for Pinnacol's Online Learning Management System (LMS) and complete online training here.
Safety Training Offered by CLA's Endorsed Brokers
View risk management resources and training from our Endorsed Brokers:
Video Training for Beef and Dairy Handlers in English and Spanish
CLA produced training videos capturing the key messages from recent live animal handling training to aid CLA members in stockmanship and transportation training for their employees.
The videos are now available in English and Spanish on our YouTube channel!
The training videos feature industry experts Dr. Dean Fish, Stockmanship Clinician, Ranch Manager, Santa Fe Ranch, and Libby Bigler, Colorado Beef Quality Assurance Coordinator, who provided low-stress cattle handling and loading demonstrations, scoring systems for body condition and mobility, fitness for transport assessments, and many other resources.
A Handling and Transportation Safety Guidelines reference document will be available very soon! Stay tuned!
Member-Only Safety Resources
CLA members have access to extensive safety training and safety program development resources as well as bilingual templates for employee handbooks, job descriptions, policies, and more!
Members can view these under the Resources tab on the member portal.